"We are looking all over the world, at this point, for the best location for this event. That will be narrowed down and we'll see where it takes us"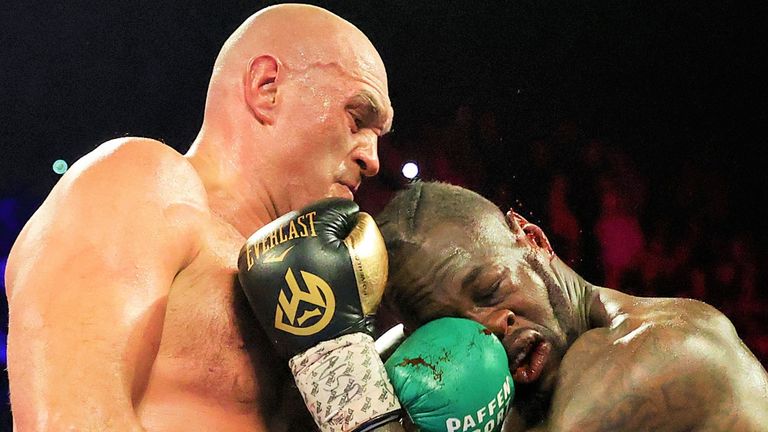 Tyson Fury and Deontay Wilder's third fight is being targeted for December 19 with locations "all over the world" still in the running, according to Top Rank executive Brad Jacobs.
Wilder is contracted to another WBC heavyweight championship match-up before Fury can face his mandatory challenger Dillian Whyte or stage an undisputed title fight with Anthony Joshua.
"We are focusing on December 19 and are hoping that, by then, we are back to a nearly normal situation," Top Rank's Jacobs told Sky Sports. "That may be a 50 per cent capacity.
Marsellos Wilder, also a boxer, said the following on social media:
"You know it's crazy, when you're great they've gotta do everything that's underneath real to figure out how to stop you. And the most wicked s— about [it] is people on your own team will do anything for the hate/money to help them opps (opposition) take you down.
"It was discovered by doctors that my brother has a dent in the side of his head due to a blunt object struck against his head from his last fight. No glove or fist was able to cause the damage according to the autopsy (sic).
"My daddy once told me if you pull a gun out on somebody, you better kill them. Because, if you don't, they are gonna come back and kill you. The king is about to rise again. We're coming for blood."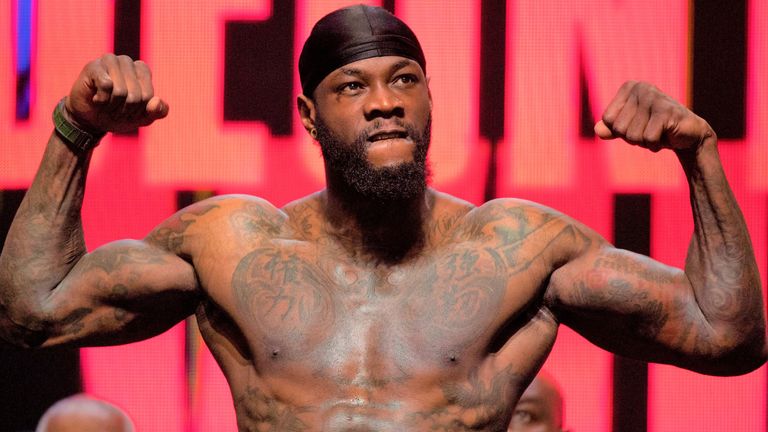 Fury and Wilder are expected to fight for a third time either late this year or early next year. "We are looking all over the world, at this point, for the best location for this event. That will be narrowed down and we'll see where it takes us." One bold proposal suggested Fury and Wilder meet in a 45,000-seat stadium on Boxing Day in Australia so it could be televised in the US and UK on Christmas Day.
Having the fight in the UK especially after the Glove Gate suspicions associated with Wilder vs Fury 2 won't make any sense! It's best to have Wilder vs Fury 3 at a centralized location that sees fairness across the board. Especially with loaded gloves and spiked water jugs having a deciding factor in how the 2nd fight played out!
The recent build-up to Fury and Wilder's third fight has involved unfounded accusations from the American's team that his British rival inflicted injuries with something other than a glove.
Those theories were dismissed by WBC president Mauricio Sulaiman, who told Sky Sports: "It's ridiculous. It's difficult to understand.
"I was present in both fights, I was in the dressing room, in both fights. Both Wilder and Fury dressing room.
"One was in California, the other one was in Nevada. In both cases there were at least three inspectors, in each dressing room.
"I was there before and after the fight. I saw the hand wraps, I saw them with the gloves. I was in the ring when they came into the ring, and I was sitting right there during the fight.
"At no moment, in either fight, I saw anything that would look suspicious whatsoever. After the fight, they take off the gloves, they are handed to the commission.
"It's very sad, because to try and take away something from a huge victory, one of the greatest nights of the sport in the century, to try and put a blemish on that event, is so irresponsible, and so stupid. It should not be given any consideration."
This is the same Mauricio Sulaiman would legalized Clenbuterol for Canelo Alvarez! He also authorized a fight that saw Franchon Crews- Dezurn fight against an opponent whose gender is still in question! As well as promoting both Canelo Alvarez and Vasiliy Lomachenko to the WBC Franchise Belt that saw both fighters 🦆 the likes of fighters such as i.e. Jermall Charlo and Devin Haney! So Mr. Sulaiman's words can't be taken with a grain of 🧂!
Fury's UK promoter Frank Warren told Sky Sports: "I think Tyson has got Deontay's number. I thought he won the first fight. Second fight he won it emphatically.
"I don't know what Deontay can bring that's any different from the previous two fights.
"He feels that he can. I know speaking to Shelly Finkel his manager, he's very, very confident. He believes he's got the beating of Tyson. That remains to be seen."
Warren added that a date and location would be finalised "fairly soon".